I had better weather on my return visit to the area today I managed to visit just a few places including Barns Ness and ending up on the foreshore nr Howick.
I also managed to break out and use the welding glass this time on a few of my images.
Below is a big machine at the cement works near Dunbar used to put the landscape back it is a Bridge Transporter one of only 2 in the world and has a span of 130metres, the quarry is worked in strips and the bridge restores the land as it moves across the site.
The Lafarge cement works is the only cement works in Scotland and was opened in 1963 it has the capacity to make over one million tonnes of cement a year and employs over 150 workers.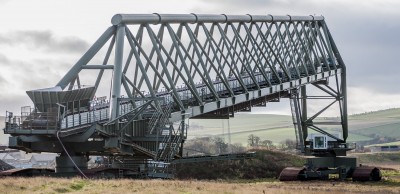 A couple of shots using a number 5 welding glass when on the Northumberland shore Nr Howick where the road cliff access and coastal path come together.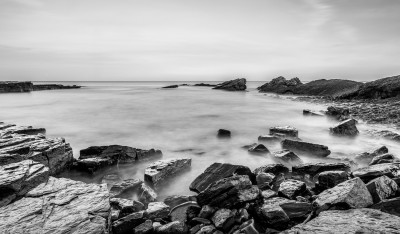 Moonrise facing East as the sun was setting in the west